Two-Point Package Deal
$28.00
Rated 5.00 out of 5
The Two-Point Package includes the double-ended 2-mm pure silver Modern Stylus and the Sterling Silver New Tradition Stylus. Save 10% on the Two-Point Package versus buying each one individually!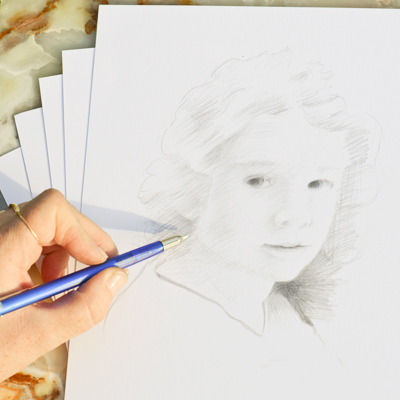 Kits, Paper & Ground, Points & Styli
Our new Instant Silverpoint Artist Kits let you get started drawing immediately! No need to wait for ground to dry, the Silverpoint Sketch Paper is ready for your masterpiece. Kits include our double-sided pure silver Modern Stylus and either five or ten sheets of acid-free coated silverpoint sketch paper.
$

30.00 –

$

42.00
Rated 5.00 out of 5